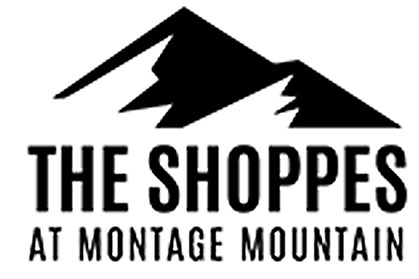 The Times-Tribune, Scranton, Pa.
Dave & Buster's plans moving forward in Moosic
Robert Tomkavage, The Times-Tribune, Scranton, Pa.
Wed, June 7, 2023
A destination restaurant set to provide entertainment and games with its snacks and entrées leaps closer to reality on Montage Mountain.
After more than three years of discussion and speculation, crews for Dave & Buster's will begin construction on Monday at a location at the Shoppes at Montage.
It will be the restaurant, bar and arcade chain's first venue in Northeast Pennsylvania. Planners aim to complete construction by spring 2024, Moosic Borough Zoning Officer James Snyder said.
"They had some issues trying to get materials over the winter," Snyder said. "That was the hold up, but they're definitely coming."
Bob Durkin, president of the Greater Scranton Chamber of Commerce, feels the company's commitment to the region bodes well for its future outlook.
"National enterprises like Dave & Buster's work off analytics," he said. "When they come to an area, they've done their homework and looked at the demographics. Somebody in the decision-making process saw Lackawanna County and Northeastern Pennsylvania had the right pieces."
Durkin noted Dave & Buster's represents another sign of growth for the area and he thinks there is more to come.
"The depth and range of economic development on that mountain is fantastic," Durkin said. "We think this is one more really valuable piece to the puzzle, but the puzzle isn't finished yet."
Dave & Buster's of Pennsylvania Inc., a subsidiary of Coppell, Texas-based Dave & Buster's Entertainment Inc., paid USPG Portfolio Five LLC, an affiliate of the Shoppes at Montage owner, Ohio-based U.S. Properties Group, $1.9 million in April to buy 4.041 acres of land next to the Food & Fire BBQ Taphouse in the Shoppes.
The borough's Zoning Board of Adjustments granted Dave & Buster's setback variances in February 2020. The planning commission conditionally approved the publicly traded company's plans in December 2021 to build a 19,336-square-foot restaurant and arcade. In February 2022, the zoning board approved a variance allowing additional signs.
Attempts to reach representatives from Dave & Buster's for comment Wednesday were unsuccessful.
Ben Fileccia, senior vice president of strategy and engagement for the Pennsylvania Restaurant & Lodging Association, believes the new restaurant will provide a significant boost to the county's economy.
"It's a really great spot for families and adult groups, as well," he said. "They are great employers, and they definitely bring a lot of jobs to the area. When you have a restaurant/entertainment venue like that, it becomes a destination because it's such a cool, unique experience."
Contact the writer: rtomkavage@timesshamrock.com; 570-348-9131; @rtomkavage on Twitter.
About The Shoppes at Montage Mountain:
The Shoppes at Montage Mountain is Northeastern Pennsylvania's first and only Lifestyle Center and is conveniently located between Scranton and Wilkes-Barre. Amid inviting gathering spots, wide sidewalks and convenient parking, in close proximity to individual shops and eateries, they offer a unique range of premium shops and restaurants, such as Food & Fire BBQ and Taphouse, Versona, J. Crew Factory, Fine Wine & Good Spirits, Panera Bread, DSW Shoes and much more. The Shoppes at Montage Mountain features many premium tenants and is conveniently located off I-81, Exit 182, Montage Mountain Road. For more tenant information and deals visit – www.shoppesatmontage.com
U.S. Properties Group is growing and owns approximately four million square feet. Redeveloping shopping centers in nine states and managing over 350 tenant relationships, USPG covers the Midwest and Southeast United States, which includes Georgia, Illinois, Michigan, North Carolina, Ohio, Pennsylvania, South Carolina, Tennessee, and Virginia. Founded to create value and realize the "Upcycling" of shopping center assets, USPG and their team of professionals utilize their skills in acquisitions, development, renovation, and management to enhance property values and restore the community marketplace­s with best of class tenants and services. For more information visit www.uspginc.com
Contacts
U.S. Properties Group
Gord Wiebe
Managing Director
403-923-4343
Email: gwiebe@uspginc.com
Website: www.uspginc.com
For all leasing inquiries:

U.S. Properties Group
Tim Todaro
Senior Leasing Associate
614-969-9523
Email: ttodaro@uspginc.com
Website: www.uspginc.com